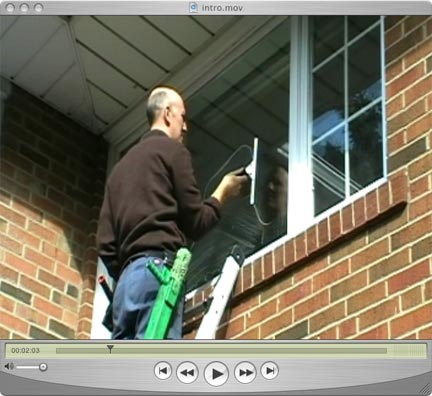 DVD includes many real world examples.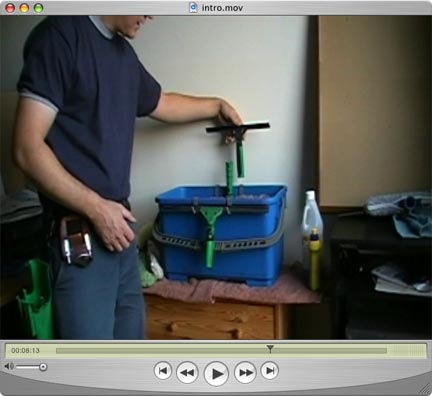 Putting together a tool setup for all situations.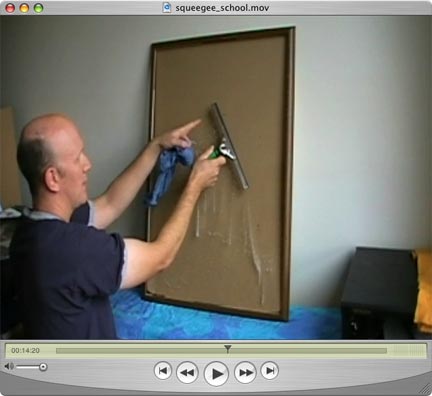 Squeegee School. Basic to advanced squeegee techniques.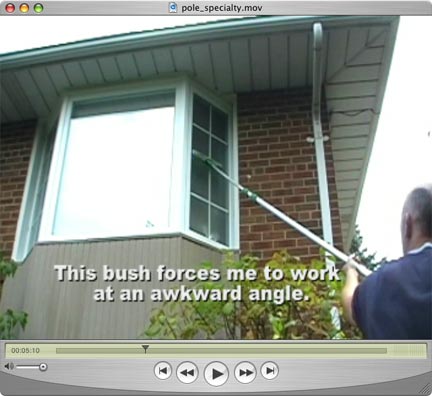 High pole work around obstacles like trees and bushes.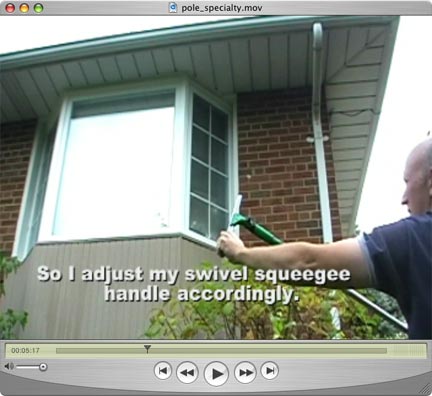 Making good use of our tools features.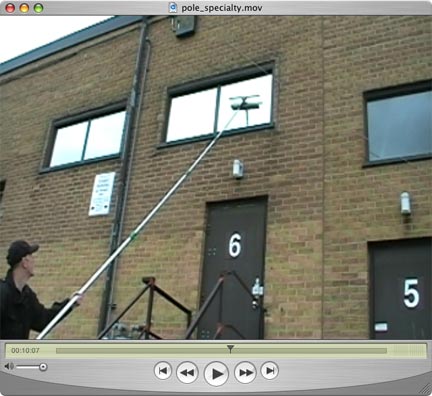 Cleaning high windows with time saving tools.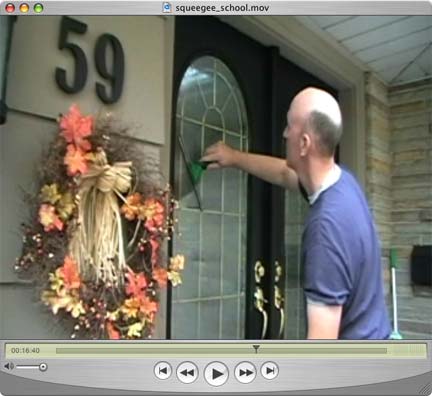 Residential glass cleaning.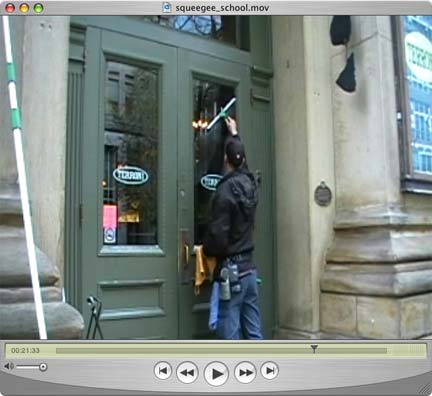 Commercial glass cleaning.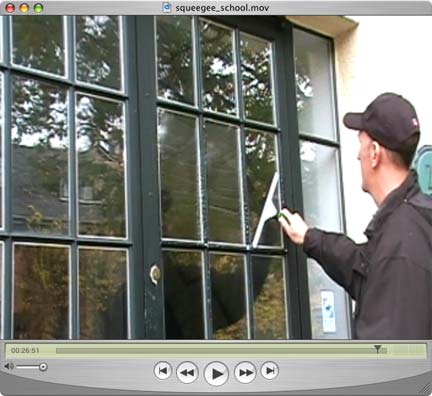 Applying learned techniques like the
Z method on these French panes.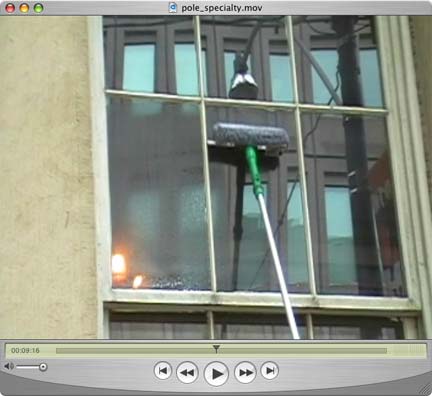 Unger's Visa Versa tool on some commercial cut ups.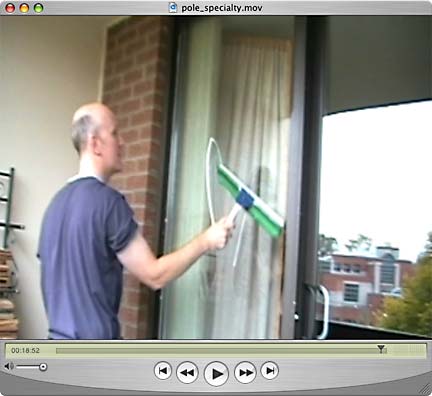 The Wagtail Whirlwind in action. Scrub and squeegee
at the same time. Speed up your work time!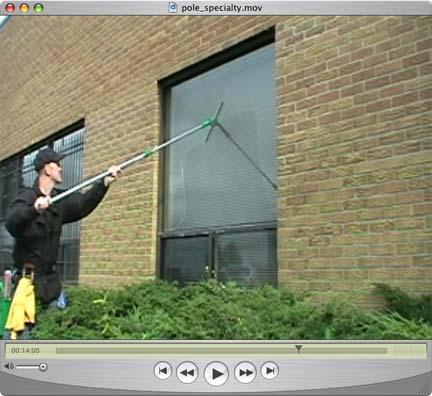 Clean windows horizontally over obstacles
using a 0° swivel handle on a pole.